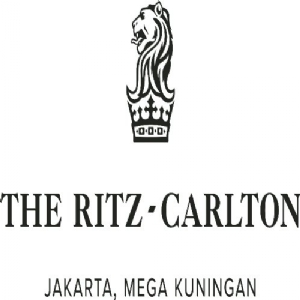 The Ritz-Carlton Jakarta, Mega Kuningan
Hotel Wedding Venue
Jakarta
Hotel Wedding Venue
Jakarta
About
Untuk perayaan hari besar anda, The Ritz-Carlton Grand Ballroom tersedia untuk mengakomodir tamu hingga 2500 orang. The Grand Ballroom dilengkapi dengan fasilitas private access yang memungkinkan para tamu memiliki akses langsung ke ballroom, ceiling setinggi 8m dan foyer luas memperlihatkan kemewahan dan dapat menunjang dekorasi kreatif impian Anda. Baik untuk standing party atau seating party, layout Ballroom megah ini memiliki partisi yang dapat disesuaikan dengan tema acara ataupun mengikuti jumlah undangan pernikahan anda.
Grand Mutiara dengan luas 980sqm dapat menampung hingga 700 orang. Junior ballroom ini memiliki akses langsung dengan Grand Lobby dan basement, menawarkan konsep pernikahan yang lebih intim tanpa mengurangi aspek kemewahan.
Mutiara Ballroom dengan luas 380sqm dapat menampung hingga 400 orang. Junior ballroom ini memiliki detil pilar cantik yang menambah nilai estetika dan unsur elegan dalam dekorasi pernikahan anda.
Kami juga menawarkan pernikahan dengan konsep outdoor yang berbeda, Poolside area dengan nuansa taman tropikal yang eksotik, dapat mengakomodir hingga 100 orang. Adapun acara keluarga dapat dilaksanakan di The Ritz-Carlton Suite dan Presidential Suite, yang dapat menjadi venue cantik dan elegan untuk upacara Tea Pai atau akad nikah.
Tim kuliner The Ritz-Carlton Jakarta, Mega Kuningan akan menjamin kualitas tertinggi untuk makanan di hari pernikahan anda. Kreasi food stall yang mengikuti tren terkini, custom-made dish juga tersedia mengikuti pilihan calon pengantin. Dari rancangan khusus pesta pertunangan, bridal shower, upacara keluarga, gladi resik pernikahan hingga hari pernikahan anda, percayakan hari penting anda dengan layanan pernikahan legendaris dari Ladies and Gentlemen di The Ritz-Carlton Jakarta, Mega Kuningan.
Jl. DR. Ide Anak Agung Gde Agung

Kav E.1.1 No.1 Kawasan Mega Kuningan
Jakarta
Whatsapp: 6281290397680
Phone: +622125518888
HP: +6281290397680, +628118657468
Email: hafi.deaning@marriott.com